When:
31 October 2017 @ 19:30
2017-10-31T19:30:00+01:00
2017-10-31T19:45:00+01:00
Where:
Lutherse Kerk
Haddingestraat 23
9711 KC Groningen
Nederland

Cost:
the memorial service is free; collection taken afterwards.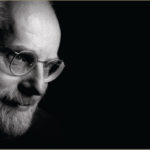 Memorial Cantata Service with the Luthers Bach Ensemble
Organist: Tymen Jan Bronda
Conductor: Ton Koopman
Luthers Bach Ensemble
On this day 500 years ago, Martin Luther attached the 95 theses onto the Wittenberg church door, an occasion generally regarded as the catalytic onset of the Reformation. The Lutheran church opens its doors for a celebratory service led by the newly appointed minister, Ms Maren Overbosch. Entry is, of course, free.
The cantate performed in the service is BWV80, Ein feste Burg ist unser Gott, a contrapuntal masterpiece that deserves a first-class rendering. The Luthers Bach Ensemble led by Ton Koopman will take on this wonderful task, in the tradition of the 18th-century Reformationsfesten. In the service, the new organ will feature as the choir gallery organ, now for the first time in a congregational setting.