When:
2 November 2017 @ 20:00
2017-11-02T20:00:00+01:00
2017-11-02T20:15:00+01:00
Where:
Lutherse Kerk
Haddingestraat 23
9711 KC Groningen
Nederland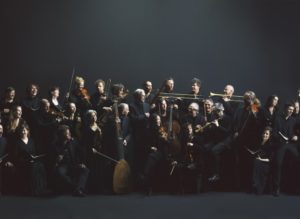 Concert NBV 'Van Buxtehude tot Bach'.
Nederlandse Bachvereniging conducted by Jos van Veldhoven
Organist: Leo van Doeselaar
Tickets
– 1st circle € 32,50,-
– 2nd circle /normaal € 27,50 Sold-out
– 3th circle € 15,- ('Listening seats')
It is a real privilege to have the Nederlandse Bachvereniging taking part in our concert programme. The members of this company are, after all, individually and together, regarded as the leaders in the field of Bach interpretation. And what we mean is: the very best in this field! In this concert, the new baroque organ takes centre stage.
The music in this concert is of a rare beauty. The Bachvereniging writes in its prospectus: 'A delightful and exuberant piece of festive music: the organ takes pride of place in the sinfonia of Bach's cantata BWV169. But there are several pieces of the same character, in which the organ will shine. There is the intricate Vater unser and the cantata Vergnügte Ruh. It is as though Bach – a virtuoso organist if there ever was one – puts the new instrument on display: listen how versatile this instrument is! In the programme, some of Bach's models figure as well. There is, first of all, Bach's predecessor as cantor in Leipzig, Johann Kuhnau, with his mini-cantate Gott sei mir gnädig. And the concert ends with work by Dieterich Buxtehude. Listening to his creative, free-ranging and sparkling music, it is not difficult to imagine why Bach walked all the way from Arnstadt to Lübeck and stayed there for four months. It was as if Bach could not stop imbibing Buxtehude's exhilarating stuff!
Jos van Veldhoven is the conductor and source of inspiration of the Nederlandse Bachvereniging, and Leo van Doeselaar is a titular organist of the Martinikerk. The Nederlandse Bachvereniging was founded in 1921 in an attempt to introduce less romantic renderings of Bach's St Matthew Passion, in the Grote Kerk Naarden: more modest forces in instrumentation and vocal strength, and performed in a church, in contrast with Willem Mengelberg's Passion practice in the Amsterdam Concertgebouw. In the course of the years, the Bachvereniging developed into what it is now, an authoritative ensemble with a great pool of specialist musicians. Van Veldhoven is a prominent Bach scholar, and this always ensures innovative programmes and interpretations, shedding new light on the music of Bach and his contemporaries.
Note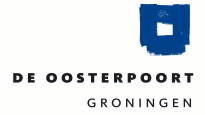 This concert was organised in co-operation with concert hall Oosterpoort.
Some seats have restrictted view; early reservation is recommended.