When:
4 November 2017 @ 11:00
2017-11-04T11:00:00+01:00
2017-11-04T11:15:00+01:00
Where:
Concertzaal VRIJDAG
Sint Jansstraat 7
9712 JM Groningen
Nederland

Cost:
kinderen € 7,50 en ouders of begeleiders € 2,50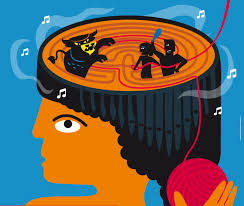 Mini-Schnitger with a theatre show 'Doolhoofd'
Group: Theatergroep Voor de wind
Actors: Maarten Ebbers, Nele Mennes / Kim Arnold
Organist: Bob van der Linde
Production and text: Kim Arnold
Music: Bob van der Linde, Reitze Smits, Nele Mennes, Maarten Ebbers, Job van Gorkum, Tomas Postema
This is an appealing theatre show for children from age six. What we hear and see is a musical adaptation of the mythical story of Ariadne and the Minotaur, and the organ is, as it were, the thread leading the children through the labyrinth, very exciting for children who probably see and hear an organ for the first time in their lives.
This is what the theatre company Voor de wind tells us:
Doolhoofd is an ingenious musical drama of mythical proportions, for fearless heroes and heroines who are not afraid of losing their way. Losing your way means you'll stray into the wildest adventures. Warning: unsuitable for helicopter parents, so get lost!
"Come on and get lost!" "I would like to, but I don't know how to."
Theseus thinks he is a great hero, because everyone thinks so. But then he suddenly finds himself face to face with the ghastly Minotaur…
All adventures are nonsense of course, says Ariadne. Or that's what she thinks. But then, she suddenly finds herself face to face with Theseus…
Together they end up in a huge maze, and their only weapon is a knot of red wool. Can they solve the riddle, or is 'getting lost' more exciting after all?