When:
1 November 2017 @ 12:30
2017-11-01T12:30:00+01:00
2017-11-01T12:45:00+01:00
Where:
Lutherse kerk
Haddingestraat 23
9711 KC Groningen
Nederland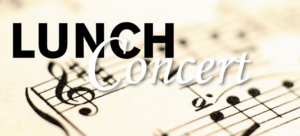 Lunchtime recital: organ and trumpet
Organist: Tymen Jan Bronda
Trumpet player: Dave Hendry
This recital takes place around lunchtime, and is more or less a promenade concert. Do drop in and enjoy a virtuoso performance! If you feel the call of work, drop out again!
Tymen Jan Bronda, the present incumbent who also initiated the reconstruction of the new baroque organ in this church, gives his first concert on the new instrument. Organ and trumpet go together very well, certainly when the experienced English artist Dave Hendry displays his skills on the 'natural trumpet'.
Tymen Jan Bronda and Dave Hendry will play cathedral music of the baroque period. The acoustics of the Groningen Lutheran church gives added brilliance to the trumpet sound, and the concerted effort of organist and trumpet player will produce an unforgettable soundscape.
For those who want to have their lunch in the church: tea and coffee can be bought on the premises!