When:
31 October 2017 @ 15:00
2017-10-31T15:00:00+01:00
2017-10-31T15:15:00+01:00
Where:
Lutherse kerk
Haddingestraat 23
9711 KC Groningen
Nederland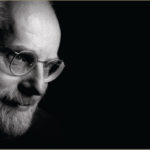 The Inauguration Concert
Organist and conductor: Ton Koopman
Luthers Bach Ensemble
Tickets
1st circle € 30 Sold-out
2nd circle € 25 Sold-out
3rd circle € 20 (listening seats) Sold-out
The opening concert of this year's Schnitger Festival is going to be a very special occasion: the brand new organ in the Lutheran Church will be played for the first time. The organ is the replica of a veritably baroque Schnitger instrument, and was built in Switzerland by the Groningen-born builder Bernardt Edskes and his men, custom-made for the east gallery in the Lutheran Church. The Luthers Bach Ensemble, conducted by the renowned organist and conductor Ton Koopman, is the ensemble that will present the fine sound of the new organ. The programme includes J.S. Bach's cantata Ein feste Burg ist unser Gott BWV80 and a concerto for organ by Joseph Haydn, in which Ton Koopman is the soloist.
The thirty-first of October is, of course Reformation Day, the day on which Martin Luther nailed his 95 theses on the church porch in Wittenberg, 500 years ago. To commemorate this anniversary of the "Thesenanschlag", the Luthers Bach Ensemble will perform the exuberant and jubilant motet Singet dem Herrn ein neues Lied BWV225. This intricate and virtuoso piece is for 8-part double chorus, operating singly and together alternately, a monumental piece of musical archtitecture.
The Luthers Bach Ensemble comprises a choir and instrumentalists who play period instruments. Together with the new organ, the ensemble produces music in a style that closely resembles the musical tradition in which Bach worked. The organ has been designed with this type of performances in mind, and the present programme is intended to present the organ to its full advantage.
Before the concert starts, the mayor of the City of Groningen, Peter den Oudsten, will unveil the instrument. After the concert, concertgoers are invited to raise their glasses to the threefold memorable occasion: the introduction of the Schnitger organ replica, the Luther Reformation quincentenary and the fifth anniversary of the Schnitger festival.