When:
4 November 2017 @ 17:00
2017-11-04T17:00:00+01:00
2017-11-04T17:15:00+01:00
Where:
Huize Van Willigen
Radesingel 20
9711 EK Groningen
Nederland

Cost:
€ 10,- inclusief een drankje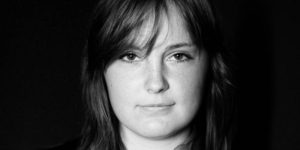 Huiskamerconcerten "Dichter bij het Orgel"
Locatie: Huize Van Willigen Radesingel 20 &
Het Zwitserse Huis Heresingel 13.
Start: Huize van Willigen
Organists: Jos Maters en Àlvaro Carnicero Fernandez,
students at the Prins Claus Conservatorium
Sold-out
A far from ordinary occasion: two 19th century houses host an intimate recital each, for which two organists composed a programme together with our local 'poetess laureate' Lilian Zielstra. Poetry and organ music combine to reinforce the effect and expressiveness of both arts. The venues make for an intimate recital, where the listeners can find their seats around the instruments. There is an interesting link with the Lutheran Church here: the organs in the two townhouses were built by Bernhardt Edskes – born in Groningen and working in Switzerland – who has also built the new organ in the Lutheran Church.
The poetry recitals will last about thirty minutes each, and the houses are a 5-minute walk from each other. Schnitger wine after the concert!
Note
The houses are not accessible for wheelchairs and disabled persons