When:
1 November 2017 @ 20:00
2017-11-01T20:00:00+01:00
2017-11-01T20:15:00+01:00
Where:
Der Aa-kerk
Akerkhof 2
9711 JB Groningen
Nederland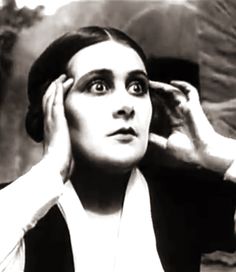 The Aa-kerk organ as cinema organ -with wide-screen film
Organist: Berry van Berkum
Film: "Der Müde Tod, by Fritz Lang"

Not everyone is aware that organs were used in cinemas, as a means of underscoring the action. Early films were 'silent films', and the music was often provided by a (light) orchestra. But as the organ has such a variety of stops, it can very well be used as a full orchestra, and so it came to be the perfect accompaniment for silent films. In today's concert the monumental Der Aa-kerk is the cinema venue! Silent films are not shown very often now, and never before did a silent film get the wonderful support of the splendid Schnitger organ in this church. Berry van Berkum knows how to make the organ into a full orchestra!
The film is a classic, made by Fritz lang: Der Müde Tod, a dramatic production made in 1921. In the plot, a young woman tries to call back her lover from the dead. Having had a vision, she faints and is taken to a doctor who feeds her some poison. Subsequently she faces Death, and Death stands her before three burning candles, each candle representing a living person. When a candle expires, the person dies. If the young woman can rescue one of the three lives, her lover will be returned to her.
You are in for a very special treat: an intriguing film with new, improvised organ music, a rare feat!