When:
5 November 2017 @ 15:00
2017-11-05T15:00:00+01:00
2017-11-05T15:15:00+01:00
Where:
Martinikerk
Martinikerkhof 3
9712 JG Groningen
Nederland

Cost:
Tickets are free; collection taken after the concert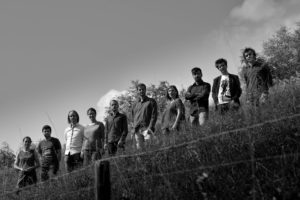 Closing Concert: a present for all townsfolk and festival goers
Organist: Bernard Foccroulle
Inalto Ensemble of cornetts and sackbutts
The world-famous Schnitger organ in the Church of St Martin or Martinikerk will sound and resound again at the end of the festival: pure pomp and circumstance! This is a chance of a lifetime for those who have never heard the organ before. Cognoscenti need no encouragement: they travel to Groningen, without further ado, to be there when the organ sounds. This afternoon's concert is for the Belgian organist Bernard Foccroulle, together with the highly specialised wind players of the Inalto ensemble. The leader of the ensemble is Colson, the son-in-law of today's organist. The concert needs hardly any further recommendation, but Groningen townspeople, who are so familiar with the 28th August celebrations, must be aware that this is like fireworks: not to be missed!
This is our fifth Schnitger Festival, and it is the 500th anniversary of Luther's Thesenanschlag, and therefore the organisers feel that this concert should be a present for the regular festivalgoers and the people of the City of Groningen. There will be a collection at the end of the concert.